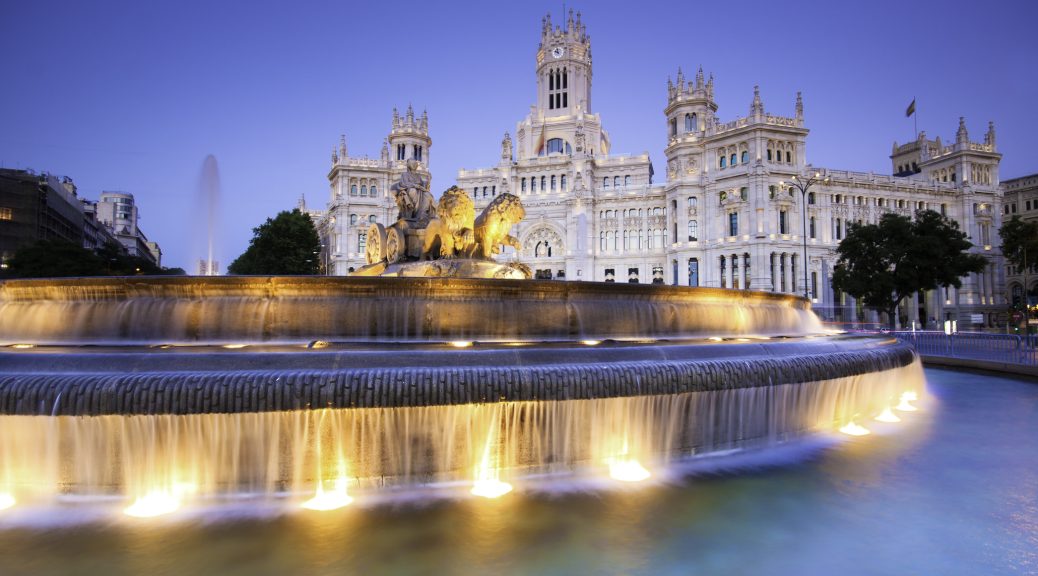 Top Attractions in Madrid
Top Attractions in Madrid
Madrid is a city that has plenty of places to see and things to do. It is the capital of Spain and is known for its vast parks, elegant boulevards and rich European art collections. The city's central attractions include the Plaza Mayor, the Museo del Prado and the Royal Palace. If you're looking to spend a day or two in Madrid, check out these top attractions.
Plaza Mayor
Plaza Mayor is one of the most popular tourist attractions in Madrid. This cobbled square is a popular hangout spot for locals and tourists alike. It's also a great place to visit during the day for drinks or afternoon snacks.
Plaza Mayor has been a central part of life in Madrid for centuries. Hundreds of years ago, it was a popular site for bullfights and other public events. After a fire in 1790, the square was rebuilt by architect Juan de Villanueva. Today, Plaza Mayor is a lively attraction with a variety of shops, cafes and restaurants.
Museo de la Real Academia de Bellas Artes
The Museo de la Real Academia de Bellas Artes (MRA) in Madrid is one of the most outstanding museums in Spain. This institution, which functions as a gallery, contains an impressive collection of paintings, sculptures, and prints. It also offers visitors an educational tour of European history.
The Museo Lazaro Galdiano is an important museum that showcases the work of Spanish Old Masters. Among the art collection here are works by El Greco, Velazquez, and Picasso.
Teatros del Canal
The Teatros del Canal is a modern performing arts complex in Madrid, Spain. It was inaugurated in 2009, and it is designed by architect Juan Navarro Baldeweg.
The theatre is a venue for a variety of performances, including opera, flamenco and dance. In addition to stage plays, the theatre also hosts festivals and other cultural events.
Among the highlights of the Teatros del Canal are its modern architecture and technological facilities. For example, a digital display in Spanish is displayed during the performance.
Solemn Changing of the Guard
The Solemn Changing of the Guard of the Royal Palace in Madrid is held every month on the first Wednesday of the month. The event is a cultural tradition that dates back to the time of Alfonso XII and Alfonso XIII.
Hundreds of soldiers and horses march through the Plaza de la Armeria to perform the changing of the guard. A band plays military marches and Spanish tunes, accompanied by fifes and drums. This ceremony is a tribute to the traditions of the Royal House of Spain.
Paseo de la Castellana
Paseo de la Castellana is one of the most important streets in Madrid. It's a six-kilometre-long thoroughfare. The main business centre of the city is located here. There are numerous hotels near Paseo de la Castellana. These include Hotel Nuevo Madrid, a luxury hotel in Madrid.
Paseo de la Castellana has a number of renowned landmarks. Plaza de Colon is a quaint square where you can find interesting sights. For example, you can visit the Pablo Serrano sculpture. You can also check out the Madrid Open Air Sculpture Museum.
Plaza de Oriente
Plaza de Oriente is one of the most attractive places to visit in Madrid. It is located in the western part of the city and surrounded by several buildings. One of its greatest assets is its sculpture collection. The monuments here have been there for a long time.
Aside from its sculptures, Plaza de Oriente is also home to a number of historic gardens. The gardens are arranged in a grid-like structure and are filled with hedges, flowerbeds and other floral features.
Espacio Abierto
The Espacio Abierto is a great place for families and kids. There are numerous activities to enjoy such as playing games, interacting with nature and enjoying the view of the park. Located in the Quinta de los Molinos, this is one of the best kid-friendly attractions in Madrid.
Among the highlights of the museum are its extensive collection of works by Spanish Impressionist painter Joaquin Sorolla y Bastida. This includes more than 1,200 paintings displayed in the artist's house.
Plaza de la Lealtad
Plaza de la Lealtad is one of the most centrally located places in Madrid. It is a great place to stay and is near some of the city's most exciting attractions. In addition to offering complimentary wired Internet access, the hotel offers dry cleaning/laundry services, and is a short walk from the Museo Naval and Paseo Del Prado.
The area was once a meat and fish market, but has recently developed into a trendy neighborhood with art galleries, nightclubs, and restaurants. During the annual Pride celebration, it is the heart of the celebration and a hot spot for all ages.